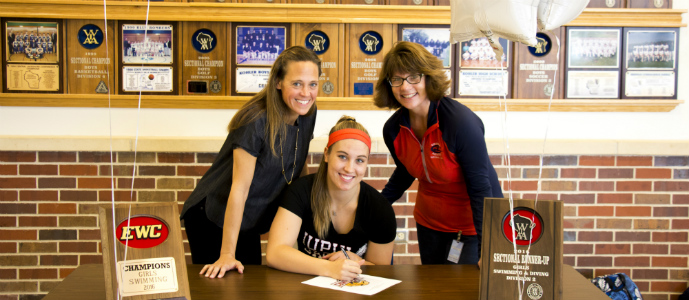 IUPUI Recruits Kellie Hoekstra
Congratulations Kellie!!

The IUPUI Athletics Department has offered Kellie Hoekstra a recruited non-scholarship student-athlete position on the women's swim team for the 2017-2018 academic year. Recruited non-scholarship student-athletes abide by all rules and regulations required of all IUPUI student-athletes, including NCAA and Summit League legislation and IUPUI policies and procedures. IUPUI is a Division 1 women's swim team in the Summit League and placed 3rd in their conference last year.