Kohler Elementary Students Painted a Mural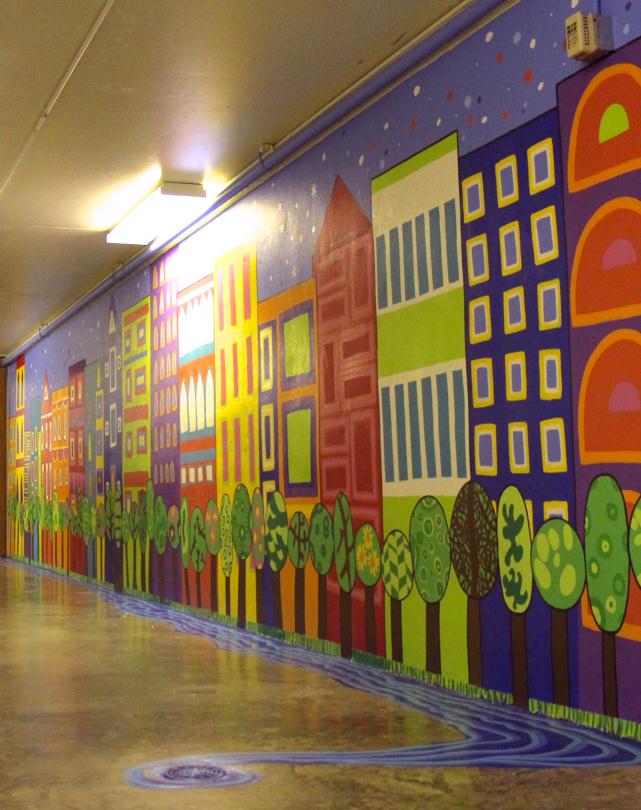 The main objective was to witness firsthand the effect a mural could have on it's surroundings (the school tunnel). Students in SK-5th grade worked on the mural during the 2013-2014 school year. It was finally completed this December.
(Pictured Below Left) Senior kindergarten painting the grass.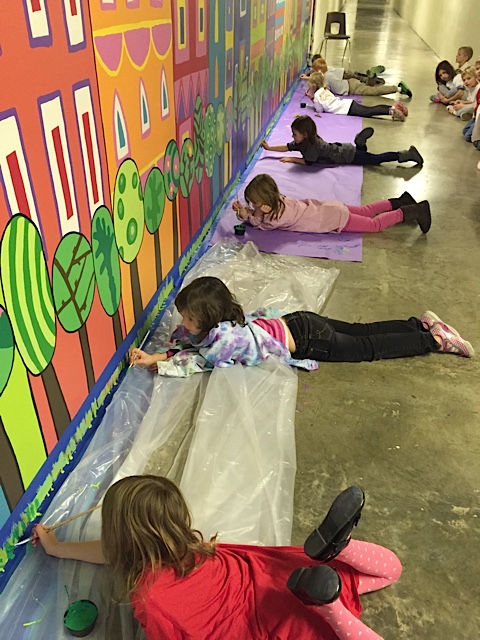 (Pictured Right) Fifth grade painting rows of trees.